A UC Santa Cruz researcher and collaborators at the Naval Postgraduate School have developed a new way to integrate the functionality of light measurements from power transistors to determine device current, reliability, and temperature without the need for additional components. This resulted in a new integrated power transistor that measures light emission to determine the operating condition of the device. An optical detector is used to sense light emitted by a transistor during operation, and the optical information is transferred to a signal processor that provides information about device operation and condition. This method can be used to determine device degradation, temperature, and reliability.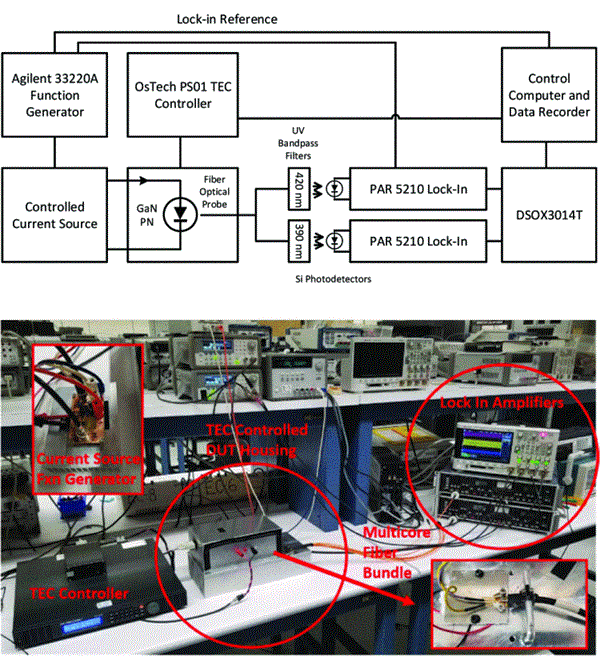 Abstract:
Methods for monitoring device operating conditions and current are shifting towards the use of optical measurements, which are are less susceptible to electromagnetic noise. Existing light emission techniques utilize complex components, like laser diodes and photodiodes, to measure device current, rendering such techniques expensive to implement.
Website:
https://techtransfer.universityofcalifornia.edu/NCD/32774.html?utm_source=AUTMGTP&utm_medium=webpage&utm_term=ncdid_32774&utm_campaign=TechWebsites
Advantages:
Use of light results in systems that can be used in electromagnetically noisy conditions. 
Potential Applications:
Electronics and electrical circuits
Reliability monitoring of circuits
Circuit gate control 
Contact Information:
Name: Jeff Jackson
Email: jjackso6@ucsc.edu
Phone: (831) 459-3976